Best Half Marathon Training App
Marathon Training App
If you're looking to run your first Marathon, the Strive App can help to build your endurance to run 26.2 miles! Strive can be the Marathon Training App that motivates you to create challenges with your friends and run a few miles daily to build up your stamina. The Strive App offers 7 fitness challenge types, the Distance in Miles challenge is the best for Marathon Training Apps for iPhone.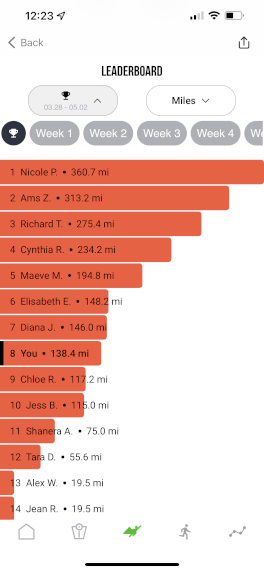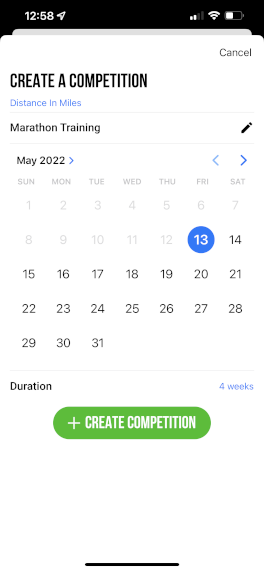 Best Half Marathon Training App
If you've made a commitment to your health and fitness and you've made running part of your daily routine, congratulations! You've ran 5 miles a few times and you want to see if you're capable of running something more substantial like a Half Marathon. A Half Marathon is a serious challenge of running 13.1 miles! The Strive App is dedicated to motivate you to run longer and more frequently by being the Best Half Marathon Training App.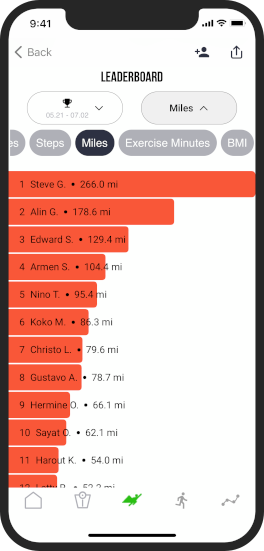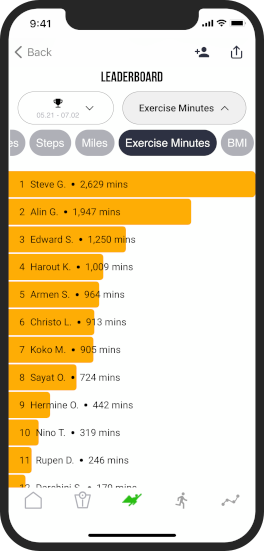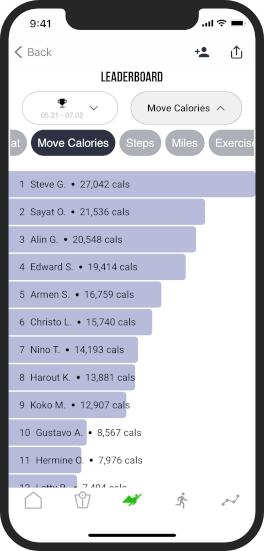 Strive Compatible devices that integrate with Apple Health
iPhone SE, 6, 6 Plus, 6s, 6s Plus, 7, 7 Plus, 8, 8 Plus, X, XR, XS Max, XS, 11, 11 Pro Max, 11 Pro, 12, 12 Mini, 12 Pro Max, 12 Pro, 13 Mini, 13, 13 Pro Max, and 13 Pro
Apple Watch Series 3, 4, 5, 6, SE, and 7
Garmin Connect Smart Watches
Polar Flow Smart Watches
Huawei Health Smart Watches
Samsung Health (not Galaxy Watch 4) Smart Watches
Withings Health Mate Smart Watches
Whoop Smart Watches
Amazfit Smart Watches
Best Marathon Training App
Strive offers the Marathon Running App to see who can run or walk the most distance in miles. Race against your fellow competitors to see who can reach the most amount of miles within 1 to 10 weeks. We have built a health and fitness tool that is the best for Marathon Running Training App for iPhone. Tracks all your workouts and integrates with your Smart Watch or Apple Watch. Combine that with a competitive spirit with friends, family, and coworkers that share similar health and fitness goals and start a challenge today. Download the Strive App, the best Running Half Marathon Training App now!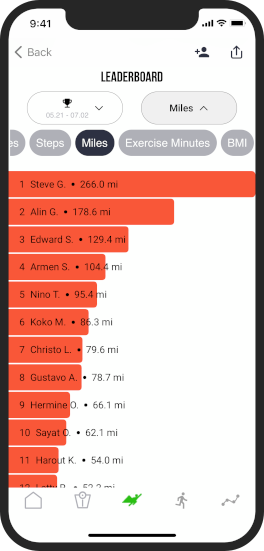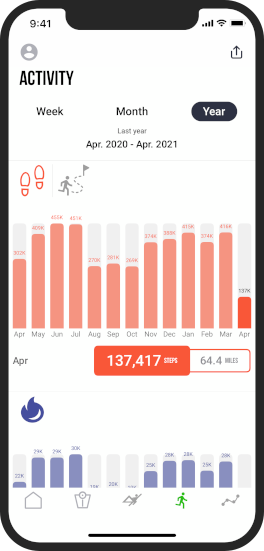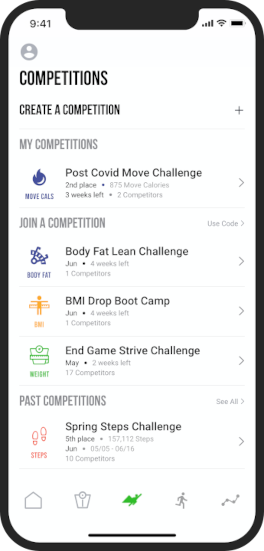 Features:
Create/Join Half Marathon Training App Challenge with Friends & Family
Integrated with all Smart Watches including the Apple Watch to track the miles you run and all your workout data
Integrted with iPhone that automatically tracks your miles no Smart Watch required
Track your Activity by Week, Month, and Year to monitor your progress
Interactive Leaderboard where you can filter by Steps, Miles, Move Calories, and Exercise Minutes(some metrics require Apple/Smart Watch)
Push Notifications to show where you rank on the leaderboard
Look at Competitor Data