Best Step Challenge App Tracker with Friends
Step Challenge Tracker
With the Strive App you can now Track your Steps by Week, Month, and Year. A Step Tracking Competition App is what you and your friends need to move, get motivated, and become more physically active.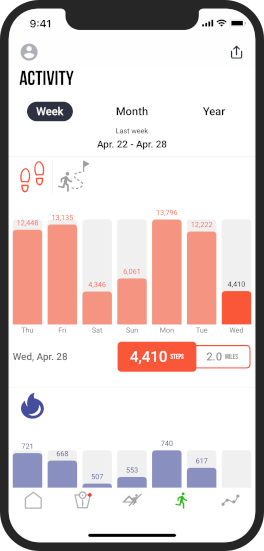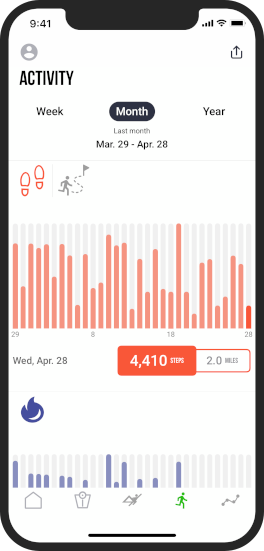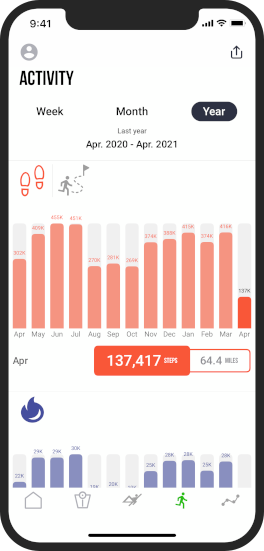 Step Challenge App
If you're looking for a Steps Challenge App, Strive provides a dynamic leaderboard to see where your competitors rank with their number of steps. The Steps Competition App allows you to create a Competition for 1-10 weeks. The Best Step Challenge App also allows you to filter by other metrics such as Miles, Exercise Minutes, Move Calories, Weight Loss Percentage, Body Fat Percentage Loss, and BMI Loss. The Best App for Step Challenge also allows you to filter by the Aggregate view or Specific Week View. The App for Steps Competition allows you to look at other competitors' data to get a competitive edge. Create a challenge and invite your friends with Strive, the best App for Step Challenges.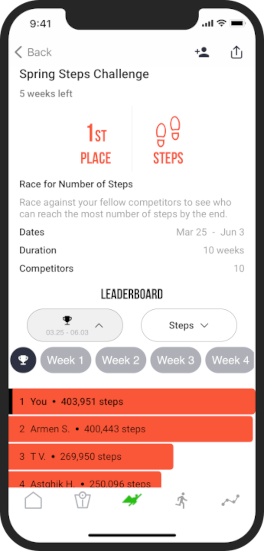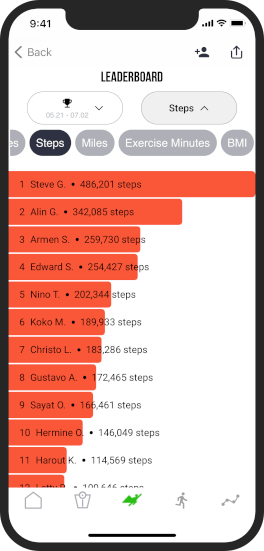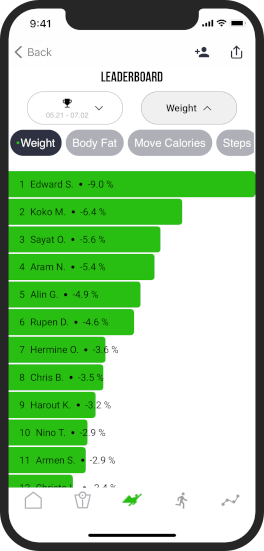 Step Challenge App With Friends
With the Strive App you can invite your friends to a healthy Step Challenge App With Friends. The Strive App to Track Steps With Friends allows you to create a Step Challenge and look at the dynamic Leaderboard to see where you rank. Imagine your friends, coworkers, family, and corporate employees compete in a Team Steps Challenge App offered by Strive. Create or Join a Team Step Challenge App and download Strive App now.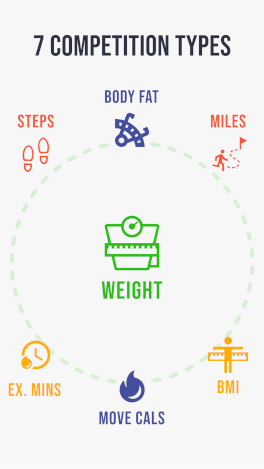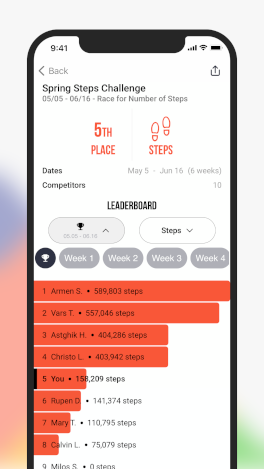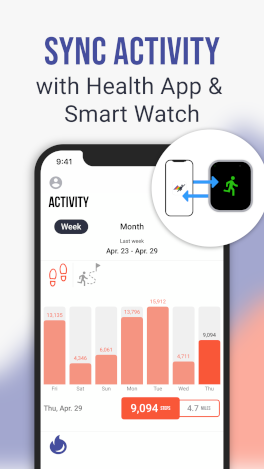 Push Notifications for your Step Challenge
Benefit from our Push Notifications to see where you rank on the Leaderboard. Also, feel free to configure the time you want to be notified or turn off push notifications. Configure your settings for Step Challenge Reminders or Results.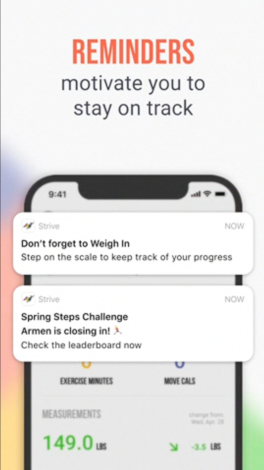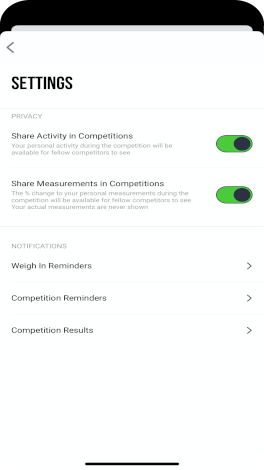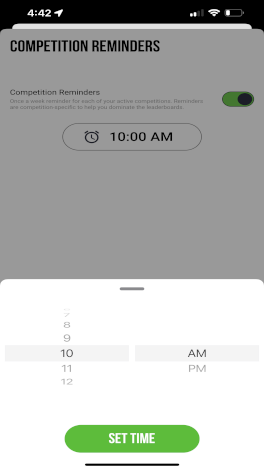 Strive Compatible devices that integrate with Apple Health
iPhone SE, 6, 6 Plus, 6s, 6s Plus, 7, 7 Plus, 8, 8 Plus, X, XR, XS Max, XS, 11, 11 Pro Max, 11 Pro, 12, 12 Mini, 12 Pro Max, 12 Pro, 13 Mini, 13, 13 Pro Max, and 13 Pro
Apple Watch Series 3, 4, 5, 6, SE, and 7
Garmin Connect Smart Watches
Polar Flow Smart Watches
Huawei Health Smart Watches
Samsung Health (not Galaxy Watch 4) Smart Watches
Withings Health Mate Smart Watches
Whoop Smart Watches
Amazfit Smart Watches
Strive App - The Best Step Challenge App
Strive offers the Best Step Challenge App Tracker with Friends to see who can run and walk the most number of steps. Race against your fellow competitors to see who can reach the most number of steps within 1 to 10 weeks. We have built a health and fitness tool that tracks multiple activities and is great for marathon training. Combine that with a competitive spirit with friends, family, and coworkers that share similar health and fitness goals and start a challenge today!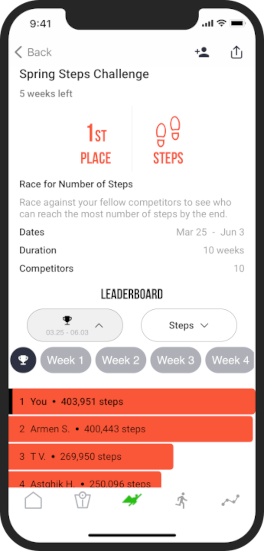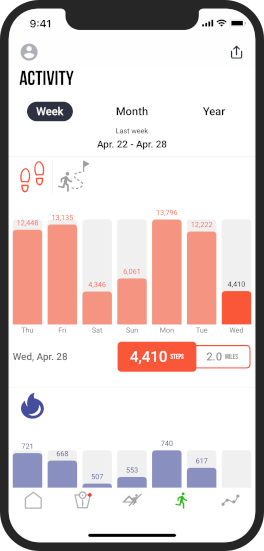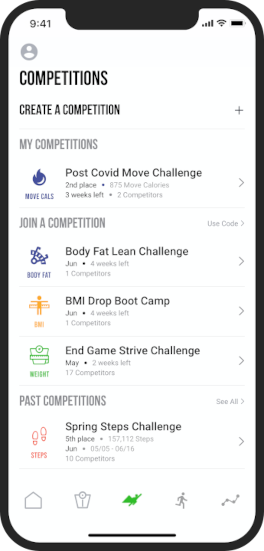 Features:
Create/Join the Best Step Challenge App Tracker with Friends
Integrated with all Smart Watches including the Apple Watch to track your steps and workouts
Integrated with iPhone that automatically tracks your steps, Smart Watch not required
Track your Activity by Week, Month, and Year to monitor your progress
Interactive Leaderboard where you can filter by Steps, Miles, Move Calories, and Exercise Minutes(some metrics require Apple/Smart Watch)
Push Notifications to show where you rank on the Leaderboard
Look at Competitor Data