30 Day Workout Challenge
The Strive App is ideal if you want to jump start your fitness results and enter a 30 Day Workout Challenge with friends to keep each other accountable and motivated. The Strive app allows you to create challenges with friends, family, couples, co-workers with similar fitness goals. The 30 Day Challenge Workout is essential to keep you focused on your transformation journey with data rich Leaderboard which tracks Steps, Miles, Exerise Minutes, Move Calories, Weight, Body Fat %, and BMI. For women who struggle with the 30 Day Workout Challenge, we have push notifications and reminders to weigh in and stay motivated. Keeping each other accountable and montoring your progress weekly is a big part of the Strive App offering.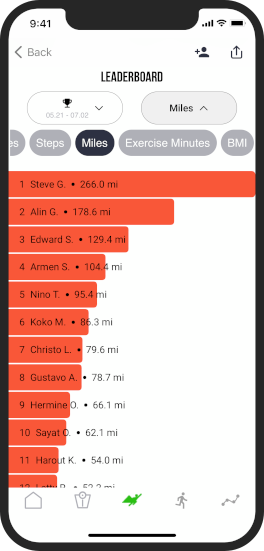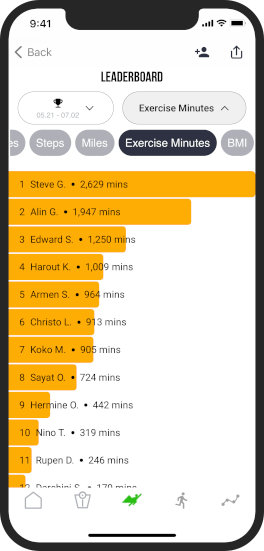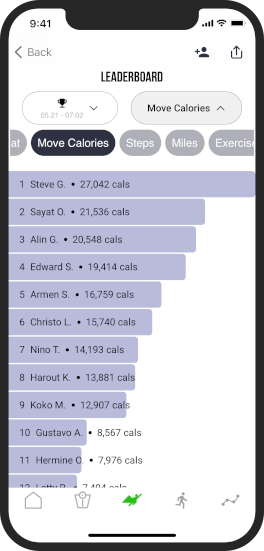 30 Day Workout Challenge
The Strive App offers a 30 Day Workout Challenge, 7 Competition Types including Weight Loss Percentage, Body Fat Percentage Loss, BMI Loss, Number of Steps, Distance in Miles, Move Calories, and Exercise Minutes. Smart Watches that integrate with Apple Health will allow you to compete in the Best 30 Day Workout Challenge by tracking your workouts. The Weight Loss 30 Day Workout Challenge particularly is the core offering of the Strive App because it allows all the competitors to lose weight and stay motivated by their weight loss percentage in a dynamic leaderboard interface. We have multiple ways to weigh in, Smart Scale integration is ideal but we also offer a Manual Weigh In option. Strive, the 30 Day Workout Challenge App is great to motivate all the competitors and gamifies getting in shape. Invite friends, family, and coworkers to a workout challenge.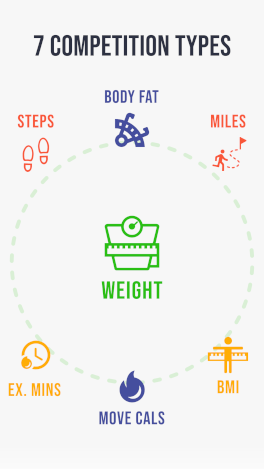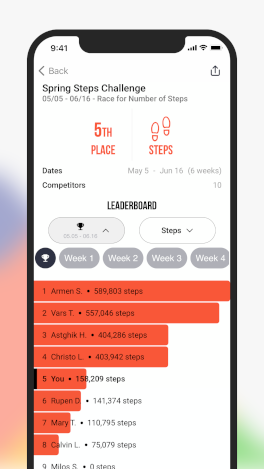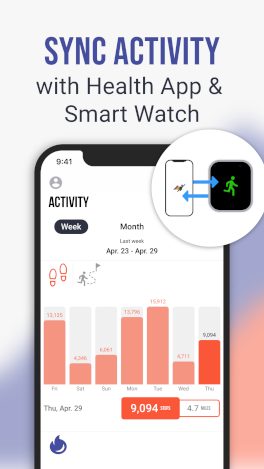 30-Day Workout Challenge Plan
Science says that if you are committed for four to five weeks and follow a proper exercise routine then your body will experience an amazing groove and a healthy habit. So if you are also willing to start something new and healthy, we have got you covered. Our 30-day workout challenge app will also help you in achieving your goal. Along with that, we would also like to help our readers with a workout calendar on the basis of weeks so that they can easily schedule their workout sessions.
So come and celebrate the glory of persistence practice with our 30-day workout challenge plan.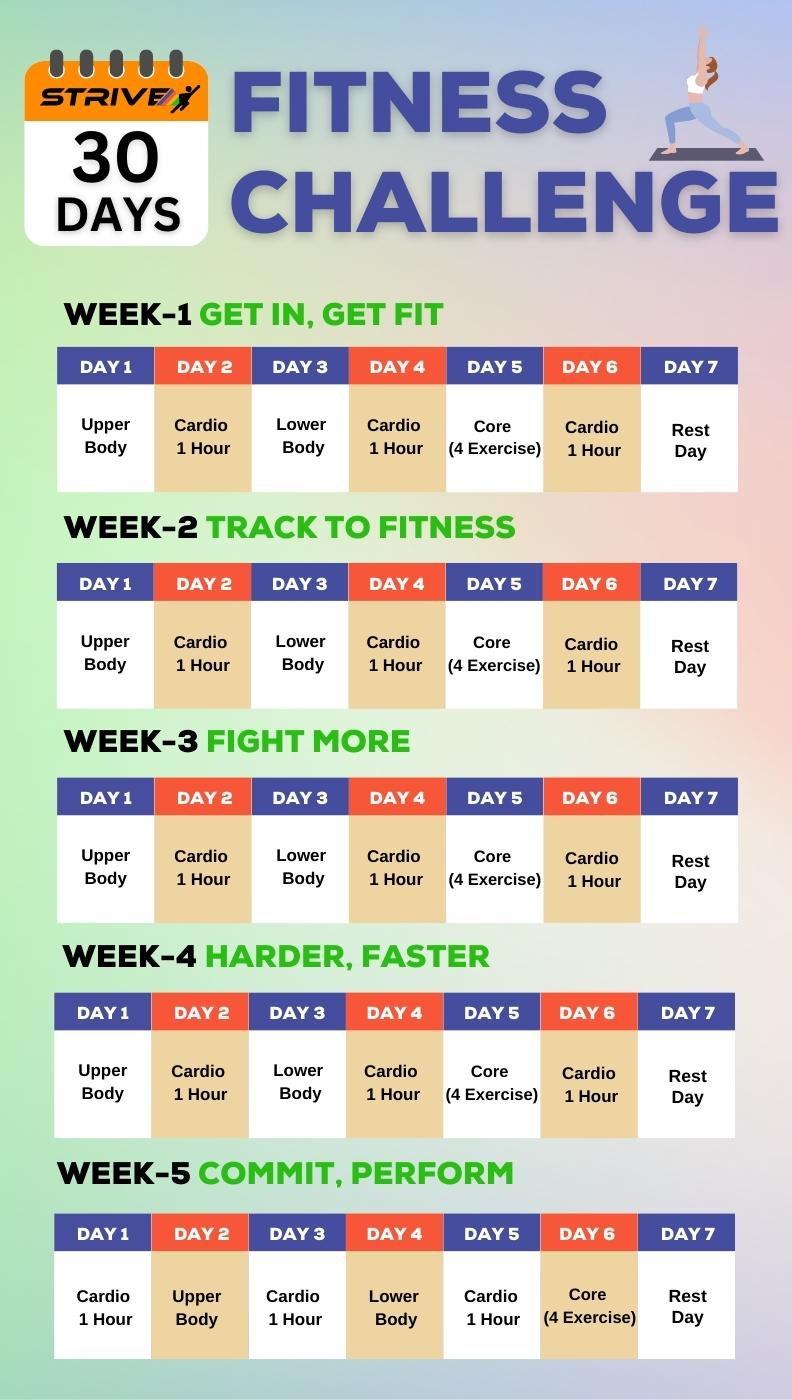 Weeks 1-5 Plan
This layout is for one week and in other weeks you can also follow the same pattern or can reverse the pattern so that you can successfully complete your 30-day workout challenge.
For detailed information, we are also providing links to each workout with complete information and instruction so that you can achieve your goal.
30 Day Body Transformation
Start your health and fitness transformation by using the Strive App and create a 30 Day Competition. Your 30 Day Body Transformation starts when you weigh in every day, watch your diet, exercise regularly, friends and family keep you accountable, track your weight, and log your workouts. The Strive app allows you to do this with a data rich dynamic leaderboard. Transform Your Body in 30 Days and watch how much weight you have lost in the past month with graphs and charts. Invite your friends, family, and coworkers to the premier 30 Day Body Transformation Challenge App. The Strive app offers daily reminders, push notifications, weigh in reminders, dynamic leaderboards so you can stay committed to your transformation.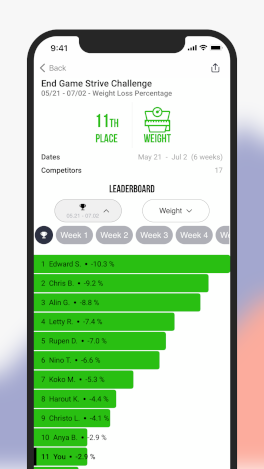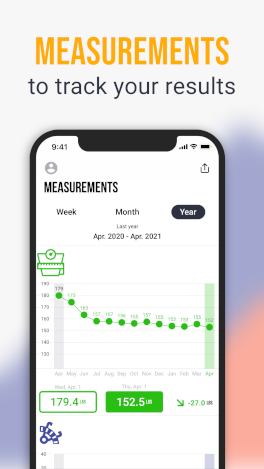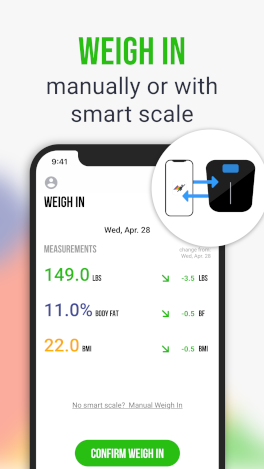 Diet Plan For 30-Day Workout Challenge
So the saying goes, you are what you eat. That couldn't be more true for health and wellness, and yes it is very much true.
This is where the majority of your progress will come from. When you realize the number of calories you burn killing yourself during a half-hour workout compared with how many calories one itty bitty trip to Mcdonald's yields you, you realize it's nearly impossible to out-train your overeating.
We are not saying that you should not eat and enjoy, you should plan healthy eating with the right balance of nutrients. You can enjoy yourself by limiting your consumption of low-nutrient, high-calorie foods and snacks that pack on the pounds or keep them from coming off.
If you're taking on a 30-day workout challenge, proper nutrition is essential to reach your fitness goals. With the right diet plan, you can fuel your body to unlock its maximum potential — resulting in improved performance and visible results.
Also when you are on a 30-day weight loss exercise challenge, eating unhealthy and junk will only ruin your efforts. Thus we would like to suggest you diet for the 30-day workout challenge.
First, we need to determine how many calories you'll need to lose weight at an appropriate pace.
For this challenge, you're going to want to eat between 10-12 calories per pound of body weight. Now obviously there are a lot of factors that go into metabolism and the amount of calories needed for each person is unique. However, for the purposes of this challenge, we're focused on 10-12 kcal/pound body weight.
For example, a 200 lb person will be consuming 2000-2400 calories per day. The leaner you are right now, and the higher the amount of activity you have with your daily life and work, the higher you can stay in that range. Plus, eating the right foods can help improve cognitive performance too!
Breakfast: Kick-start your day with a balanced breakfast that includes complex carbohydrates and lean proteins. Eating breakfast helps keep hunger levels in check to help you stay focused on the task at hand — your workout. You can start your day with a healthy breakfast. Which will include:
2 Whole Eggs
2 Strips Turkey Bacon
1 Slice Of Ezekiel Toast
Lunch: For lunch, the best choices are nutrient-dense protein and plenty of colorful vegetables with some healthy fats. Some examples include:
6 Oz Protein Choice: Chicken Breast, Tilapia, Cod, Red Snapper
2 Cup Lettuce
1 Cup Spinach
20 Grams Low Sugar Dressing
Snack: If you're looking for healthy snacks to help you get through your 30-Day Workout Challenge, aim for foods that are filling and nutritious. Some examples of good choices include:
1 Cup 2% Greek Yogurt
2 Tbsp Almond Butter Or ¼ Cup Of Almonds
½ Cup Blueberries
A Protein Shake Or Smoothie With Fruit
Dinner: For dinner, aim for a balanced meal including protein, carbohydrates, and vegetables. Some great ideas for dinners include:
6 Oz Protein Choice: Sirloin, Salmon
1 Cup Cooked Jasmine Rice
1 Cup Cooked Broccoli or Brussel Sprouts
Quinoa With Chickpeas And Peppers
You need to follow a proper diet plan during your 30-day workout challenge to achieve the best results. There is complete freedom to select your preferred food option which is healthy and good for your body.
Experiment With Intermittent Fasting During the Weekends
Intermittent fasting, which is defined as forgoing food for periods of time and then eating normally or vice versa over the course of an extended period, might help you increase your metabolic rate and fat-burning potential. This form of dieting can also help optimize your body composition while maintaining lean muscle mass. If you're looking to maximise your 30-day workout challenge results, consider experimenting with intermittent fasting on weekends when you are more likely to be off your regular schedule.
Strive Compatible devices that integrate with Apple Health
iPhone SE, 6, 6 Plus, 6s, 6s Plus, 7, 7 Plus, 8, 8 Plus, X, XR, XS Max, XS, 11, 11 Pro Max, 11 Pro, 12, 12 Mini, 12 Pro Max, 12 Pro, 13 Mini, 13, 13 Pro Max, and 13 Pro
Apple Watch Series 3, 4, 5, 6, SE, and 7
Garmin Connect Smart Watches
Polar Flow Smart Watches
Huawei Health Smart Watches
Samsung Health (not Galaxy Watch 4) Smart Watches
Withings Health Mate Smart Watches
Whoop Smart Watches
Amazfit Smart Watches
Way to Push Yourself Towards 30-Day Challenges
Break Your Goals Down into Bite-Size Pieces - Breaking your goals down into smaller incremental steps can make them more manageable, and help ensure that you stay on track throughout the entire 30-day challenge. Identify key milestones each week so that you know exactly what sort of progress you need to make to stay on target. This will help keep you organized and motivated, and it will also allow you to break through any intimidation or fear that stops you from reaching your end goal.
Set Your Focus - Once you've identified your 30-day challenge, it's important to create a plan that outlines how exactly you are going to achieve it. Break down the main goal into smaller achievable objectives and tasks. For example, if your challenge is to run 5K a day for a month, your plan should include things like a running schedule, diet plans and rest days. Make sure to review and tweak this plan throughout the challenge so that you can make progress quickly while avoiding burnout.
Reward Yourself for Small Victories Along the Way - Celebrating small achievements along your journey can be a great motivator. Make sure to give yourself rewards, both big and small, when you complete tasks or reach milestones towards your 30-day challenge. This could be something as simple as taking a hot bath after each run or planning a day off to do something fun. Also, make sure to take time to appreciate the progress you've made so far - it can be hard work, but it's worth it in the end!
30 Day Workout Challenge
Strive offers the Best 30 Day Workout Challenge Body Transformation to see who can lose the most BMI(Body Mass Index) relative to their original BMI. We have built a health and fitness tool that tracks multiple activity and body metrics to help you transform your body in 30 days by lowering your BMI. Combine that with a competitive spirit with friends, family, and coworkers that share similar health and fitness goals and start a challenge today!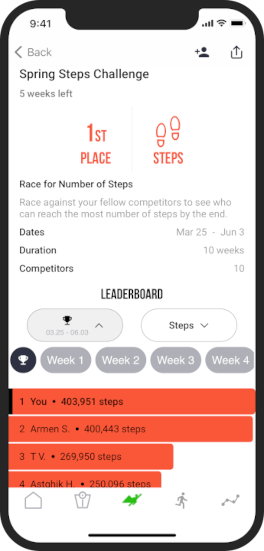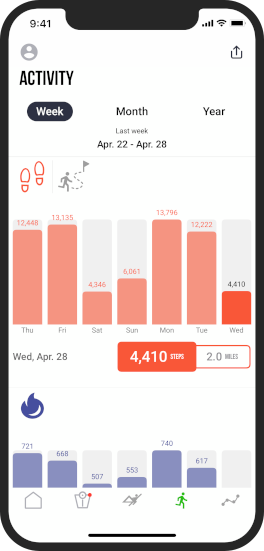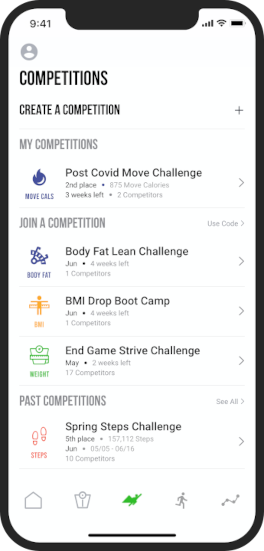 Simplify Your Fitness Workout with Strive
The Strive fitness app is an awesome app that allows you to compete against others in a variety of workout challenges. Our app gives you the option to invite friends, family, coworkers, and couples to a challenge or join a challenge on the app. Strive App offers 7 challenge types: Body Fat %, Weight Loss Percentage, BMI, Number of Steps, Distance in Miles, Move Calories, and Exercise Minutes.
Get Fit With Best Team Workout Challenge App
Working out along with others indeed helps in keeping you motivated and consistent and sets a better and more realistic fitness goal. Strive app offers a variety of challenges that are perfect for any group. It can be used to track progress and compare results with other teams. There are also leaderboards and achievement features that make it easy to see who is doing best. This app brings little excitement and a little bit of fun to the weight loss journey. You can assume the weight loss challenge as the game in which you can send invitations to other players and see who wins the game with a data-rich leaderboard.
Get A Bounce On Your Day With The Best Fitness Tracker!
The best fitness tracker will make your weight loss process much simpler and more convenient. With continuous practice and commitment, you will give your weight loss process the desired boost, and you will be hitting your target with much ease and happiness. This app not only tracks your progress but also motivates you with fun and interactive features. So jump on board and start getting that bounce on your day!
Best Workout Challenge App With Team Members
You can give a boost to your workout challenges with a competitive spirit and different challenges of Strive. You can weigh in, and the app will present you with the results that will help you in deciding that you are in the right direction of losing weight. With the simple interface of Strive, users can easily access all features and make it their best partner for losing weight. Not only is this an effective way to exercise, but it's also a great way to socialize.
Push Notification To Keep You Zestful
Strive is a great app for those who are looking for workout challenges to be done with team members. It offers a variety of challenges that can be used to work on different areas of your fitness. You can also use it to track your progress and compare yourself with other users to see how you're doing. You will receive a push notification from the app that will work as an alert to get active and never gives you an excuse to miss your workout session. You can also configure the time of notification you want to receive the notification. The time can easily get configured from the setting.
Strive App- Best Team Workout Challenge App
Strive will work as the best fitness tracker app and will help you to enjoy community support by sending invitations to your friends, family and colleagues on your weight loss journey. You can see what your competitors are doing and how far you have reached to achieve your fitness goal. This fitness tracker tracks your physical activities and works great in losing weight with your friends. This app allows users to set challenges for themselves and their friends. The challenges are designed to be fun and encourage people to get active together.
The best point is that you can easily track all your activities with our workout challenge app, Strive. Check out what are the features that this powerful health and fitness tool brings to your fingertips.
Create/Join the Best 30 Day Workout Workout Challenge Body Transformation to see who can lose the most BMI with Friends & Family
Weigh In with Smart Scale & Health App Integration on iPhone
Weigh In manually if you don't have a Smart Scale
Weigh In Configurable Reminders
Track your Body Measurements by Week, Month, and Year
Interactive Leaderboard where you can filter by Weight, Body Fat %, and BMI
Track your Activity by Week, Month, and Year
Interactive Leaderboard where you can filter by Steps, Miles, Move Calories, and Exercise Minutes(some metrics require Apple/Smart Watch)
Push Notifications to show where you rank on the leaderboard
Look at Competitor Data